Macyn 'Mac Sauce' McMillan Signs With MVP Sports & Entertainment Management as she looks to make her Acting Debut and Drop her Second EP late February for Black History Month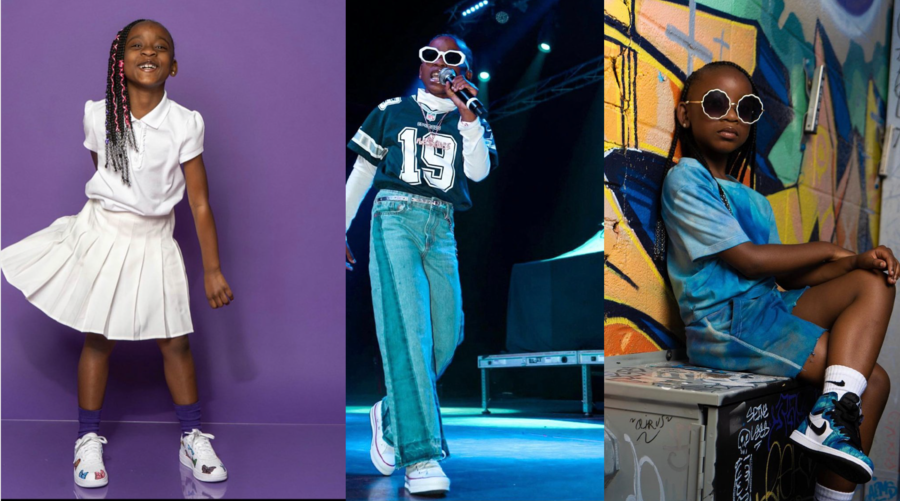 LOS ANGELES, CA, February 03, 2022 /24-7PressRelease/ — The 'voice of the playground' rapper Macyn 'Mac Sauce' McMillan, a Kansas City, MO native has found a home with MVP Sports & Entertainment as her new Management Company based out of Los Angeles, CA. Most are familiar with this lyrical ball of fire from 'America's Got Talent Season 16, That Girl Lay Lay & Friends Tour and the Kansas City's People Choice Awards.' These were major exposure opportunities where Mac Sauce won the hearts of audiences on national levels.
Perhaps you were first introduced to Young Macyn when she went viral in 2019. This was the summer when she had a back to school performance opening up for rapper Lay Lay in her hometown of Kansas City. The performance attracted major television news networks like Inside Edition, Good Morning America, as well as mainstream news channels and local Kansas City news stations. Also on the social media homefront 'Mac Sauce' was garnering followers on all her platforms from reciting freestyle raps over beats of some of America's favorite rap artists like Meg the Stallion, Cardi B, the City Girls, Nicki Minaj, Bow Wow, Drake and many more. Soon everyone was reposting her videos, sending her viral once again.
Now it's February 2022 and the last week of this month it will be time for Mac Sauce to 'Act Up' again as she will have another notch under her belt when she releases her widely anticipated second EP. MVP Sports & Entertainment Management is so hyped about welcoming Macyn McMillan to the family and can't wait until she is breaking down barriers in the world of television and film, as she trains at the world famous Shanelle Gray Studios.
In addition, she is a great student and leader. Macyn's 4th grade teacher, Emily Wilson says,"Macyn tries her best and takes her academics serious. She is a leader in the classroom, helping others, and motivating her classmates with her confidence." Shes won the school leadership award three years in a row.
Keep visiting our websites for updates and follow Mac Sauce on all her social media platforms.
Facebook, Instagram, Twitter and Tik Tok. Below are more articles for you to check out.
Inside Edition
https://www.insideedition.com/7-year-old-rapper-wows-with-her-impress … ideo-56540
Good Morning America
https://www.goodmorningamerica.com/culture/story/year-rap-sensation-w … r-65951637
Kid Screen
https://kidscreen.com/2020/10/26/trick-3d-unwraps-the-jolliest-elf/
MVP Sports & Entertainment Management is one of the fastest growing management companies as they work alongside some of the top agencies in the world: Paradigm, A3 Artist Agency, Osbrink, J Pervis, People Store, Buchwald, DDO Artists, just to name a few to bring opportunities to their jointly represented clients. "Everything is about relationships. Our goal is to have a personal relationship with each client and agency. Each client isn't just a number and is a human being with their talent, experience, training, and stories to share," says CEO Don Padilla. This company has a diverse roster of child actors, young adults, and seasoned actors that have been on many of the top television shows and movies. They even have social media influencers and celebrity clients as MVP Sports & Entertainment Management is the place to go to for brand and marketing deals.
For media inquiries contact [email protected]